Our mission: Honoring beloved pets by providing trusted after-life care.
Heavenly Paws proudly to serves veterinary practices in the San Antonio, Austin, New Braunfels and surrounding areas. We pride ourselves on our excellent, quality service. Here are some reasons our veterinary partners select Heavenly Paws for their afterlife care.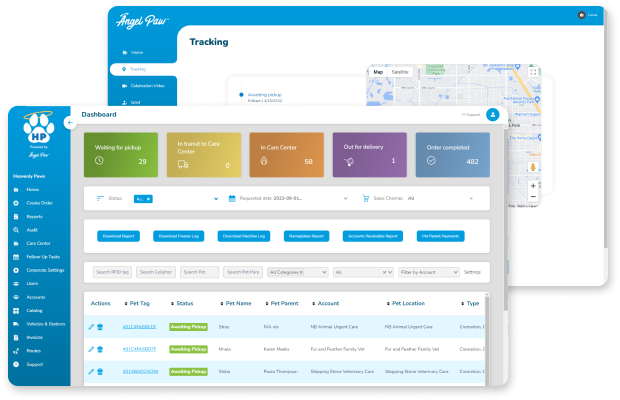 Complete tracking for each pet
Our dashboard allows your staff to track the status of each pet throughout the process
Easy to use software for placing and tracking orders
Dignified transport to and from your practice
Professional, compassionate service
Pet Parents can track their pet throughout the journey: notifies client when the pet has ben returned to your facility
Ethical and Reliable
Locally owned facility – We are not corporately owned
Compassionate and caring – all of our team members are pet owners and understand the bond between pets and people
We take pride in our quality work
Transparency, We have an open door policy – You and your staff are welcome to come take a tour of our facilities and meet our team.
Regular & Efficient pick-up schedule & return
We guarantee finished remains are returned within 7 days of pickup
Professional dignified transport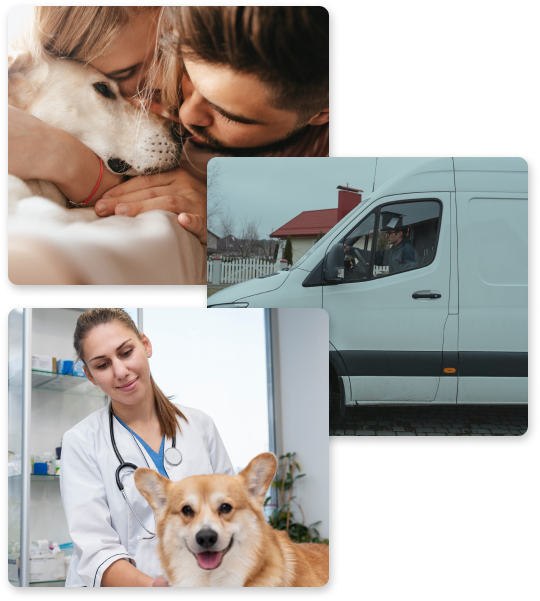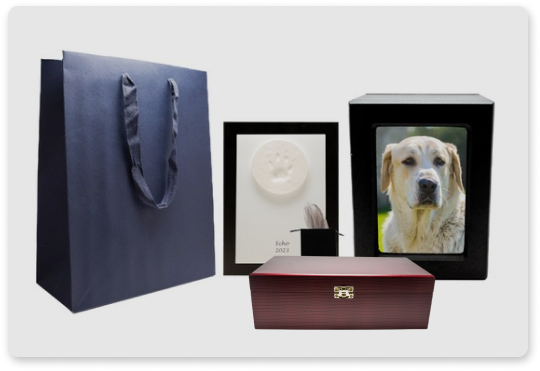 Our Memorial Packages
Beautiful clay paw prints mounted in a shadow box frame – Our distinctive clay paw prints are the pinnacle of the industry
Two classic urn choices
Fur trimming is included
Additional options such as ink nose and paw prints